A collaboration with Motorola Solutions, which was developed and designed with David Dahan.
Firefighting in a hazard zone requires good communication with the gathering forces. In this project, we proposed an automatic nozzle solution that is based on real-time data communication.
The automatic nozzle collects data during its usage. The incident commander receives live data in real time such as water pressure, water flow, and the environment's temperature.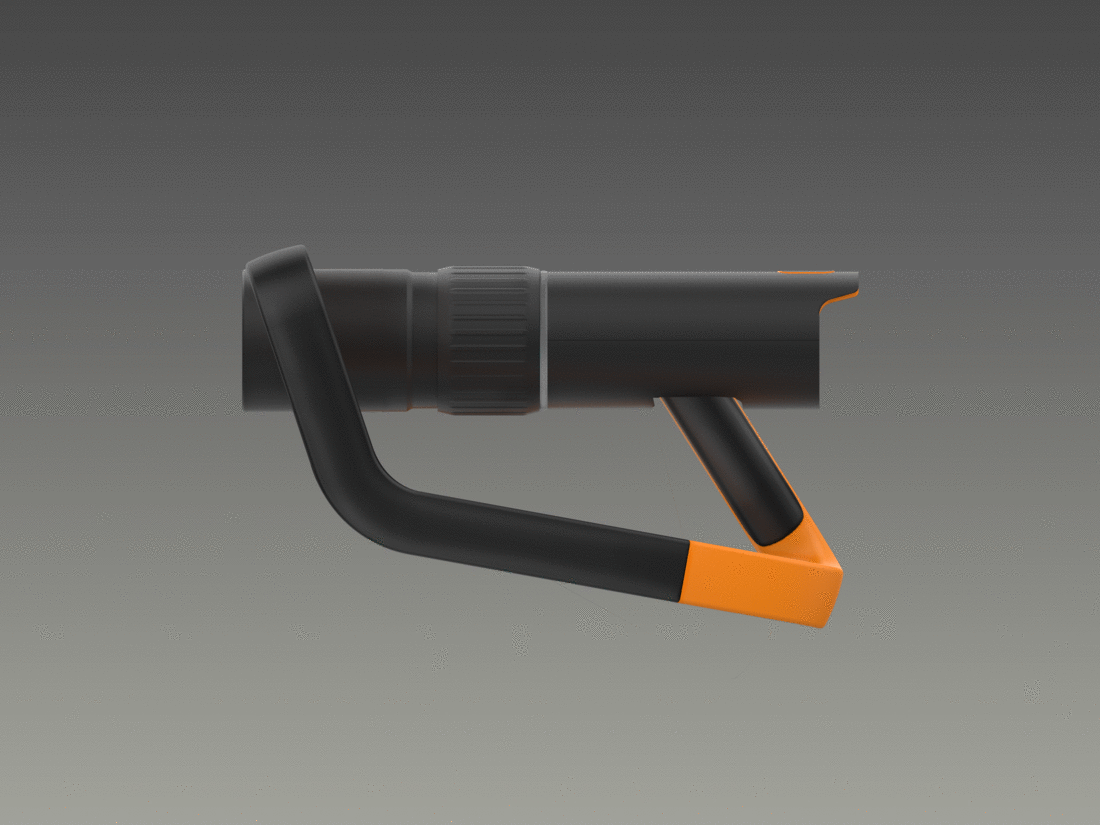 By pulling the orb, the user can switch and control between 2 modes: water pressure and water flow.